Our Services

Eavestroughs play a vital role in the maintenance and protection of your home.

Free Quote

We guarantee to get it right the first time and every time.

FAQ

More Common Questions and Answers
Welcome to Ecopure Eavestrough Cleaning!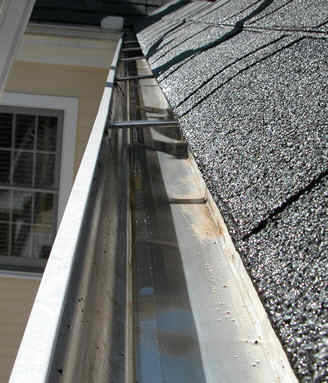 Cleaning your eavestroughs is one of the most important things you can do to maintain the beauty and value of your home. When eavestroughs are full of leaves, debris or ice they become heavy and get pulled off pitch. This can result in damage to the fascia and soffit areas. As water overflows, it leaks behind the eaves and can travel into your home.
Most homeowners get their eavestroughs cleaned only when they notice a problem with them. By that time, your home may have already suffered water damage. Eavestroughs actually provide protection against the harmful effect that water has on the foundation of your home.
Eavestroughs play a vital role in the maintenance and protection of your home.
Ecopure Eavestrough Cleaning gives you peace of mind when dealing with your eaves.
Make an appointment today by calling (416) 543-9302.
Toronto Eavestrough Cleaning | Etobicoke Eavestrough Cleaning | Oakville Eavestrough Cleaning | Markham Eavestrough Cleaning | Mississauga Eavestrough Cleaning | Brampton Eavestrough Cleaning | Milton Eavestrough Cleaning | North York Eavestrough Cleaning | Orangeville Eavestrough Cleaning | Peel Eavestrough Cleaning | Pickering Eavestrough Cleaning | Bolton Eavestrough Cleaning
Frequently Asked Questions
Why should I have my eavestroughs cleaned?

Clogged eavestroughs can damage your home several ways. They may cause your roof to leak, flood your basement or actually pull away from your house due to the excess weight of the debris and ice.

What do you actually do when you come out to clean my eavestroughs?

We remove all the debris from your eavestroughs by hand. This means, whatever is in the eavestroughs, we remove it for composting, nothing is thrown in the trash or left on your property. For problem areas we use a long cable snake to clear any blockages in your downspouts to ensure the water is flowing properly. Finally, we inspect and secure any loose eavestroughs.